Makino Aerospace engineering personnel are dedicated to supporting our Aerospace customers. We utilize a vast number of technical resources drawn from Aerospace / Five Axis technology, Aero Engine technology and the Manufacturing Technology R&D organizations that effectively provides us with any means necessary to accomplish the task at hand. Makino application engineers are proficient with multiple CAD / CAM products including both Catia and Siemens NX. Makino machining centers and automation solutions provide the necessary technology to improve your manufacturing capabilities and "out run" your competition. As you step up to larger, more complex, multi- axis machines, Makino engineers are available to provide the focused start up and application support needed to make the transition as smooth as possible.
Structural Aircraft Parts Manufacturing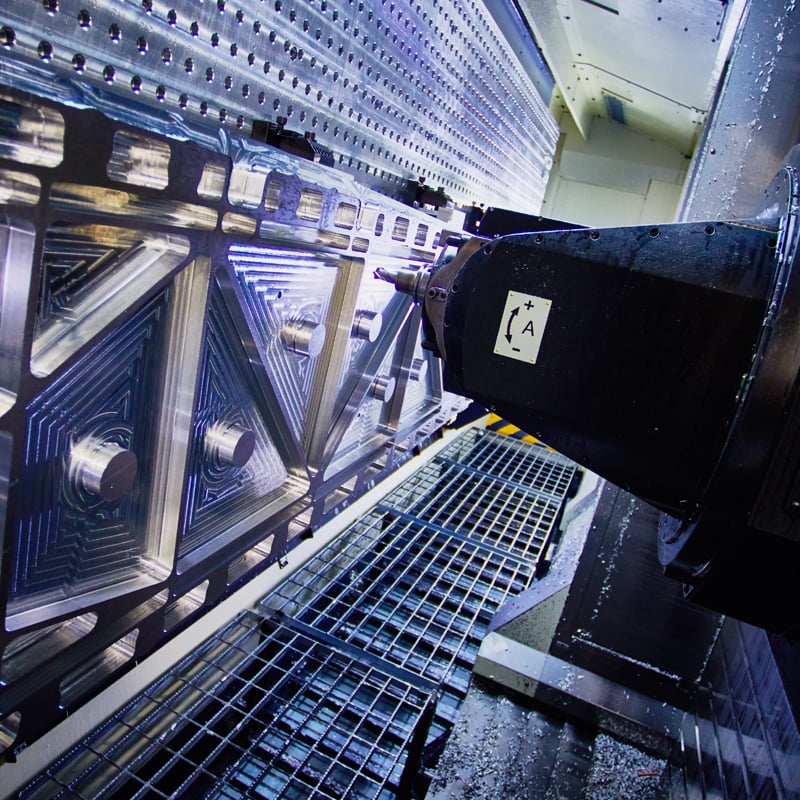 With a broad range of sizes, flexibility, and adaptability, Makino machines are well suited for the manufacturing of aircraft structural parts. Available machine platforms can incorporate three, four, five or six axes with work zones and strokes up to 20 meters—accommodating the largest sizes of structural parts.
Spindle speeds and torques may be customized for machining specific materials—from high power, high speed in aluminum to high torque, high power—offering industry leading performance for machining aircraft structural parts.Additionally, nearly all Makino machines can be integrated into automated systems.
Aircraft Engine Manufacturing
With numerous Grinding, EDM, and Milling machine options, Makino is an ideal choice for manufacturing aircraft engine and other turbomachinery parts.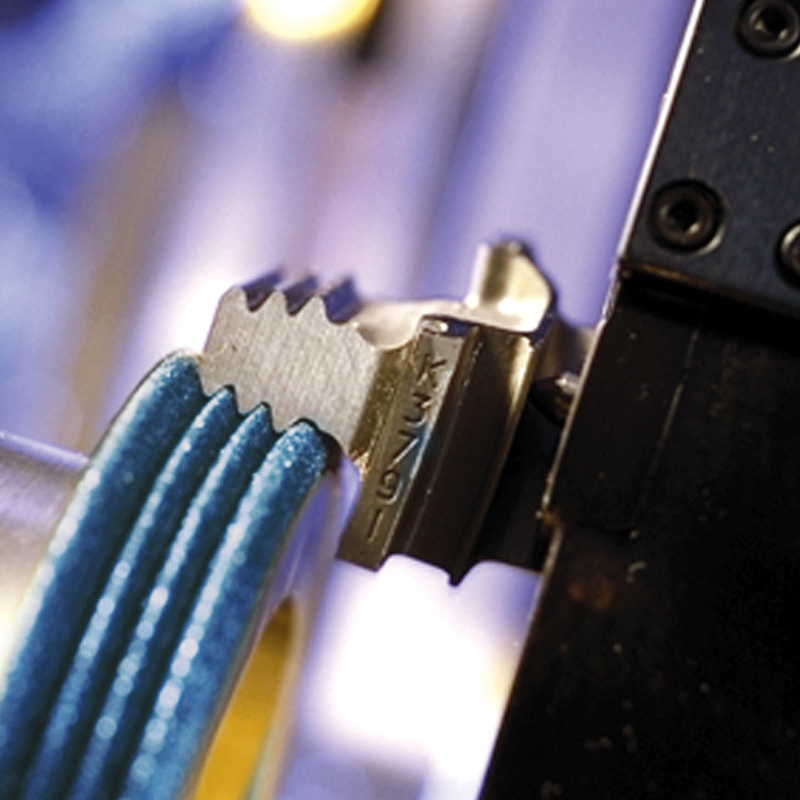 Grinding Machines
In addition to traditional milling machines, Makino offers flexible grinding centers that provide grinding capability on a multi-axis machining center platform. This allows traditional milling and drilling to be performed on the same machine. It also enables parts to be processed with a minimum number of setups, resulting in minimum tolerance stack ups and maximum accuracy.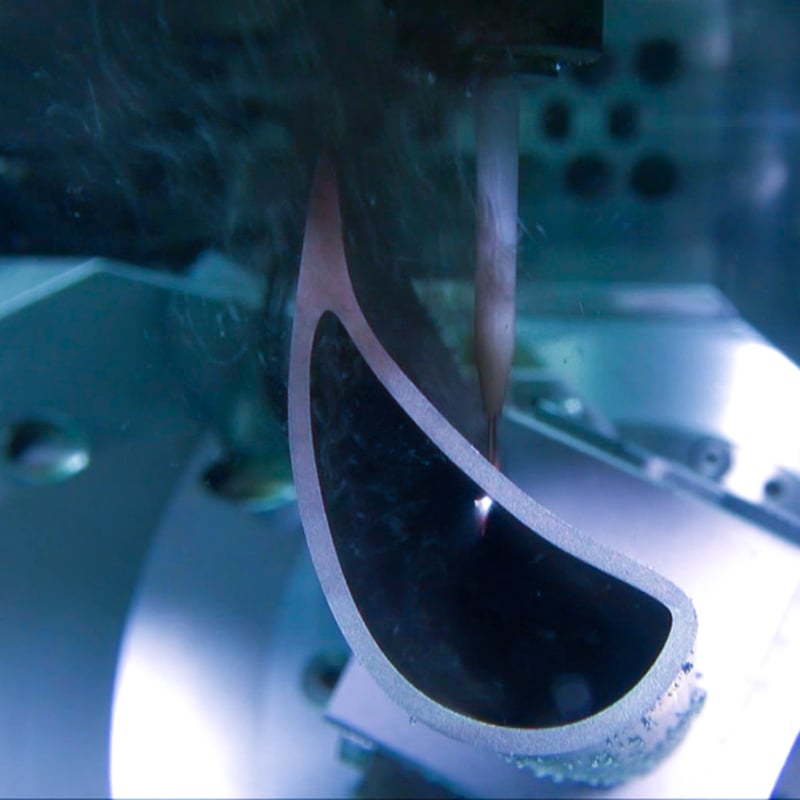 EDM Machines (Sinker, Wire, Precision Drills)
Not only are Makino precision EDM drilling machines extremely user friendly, but their superior accuracy drastically improves cutting performance. The precision capabilities of Makino EDM machines can easily create complex and precisely shaped cooling holes in turbine engine blades and vanes by interpolating the electrode path to provide more efficient cooling of the turbine components and, therefore, increased engine performance.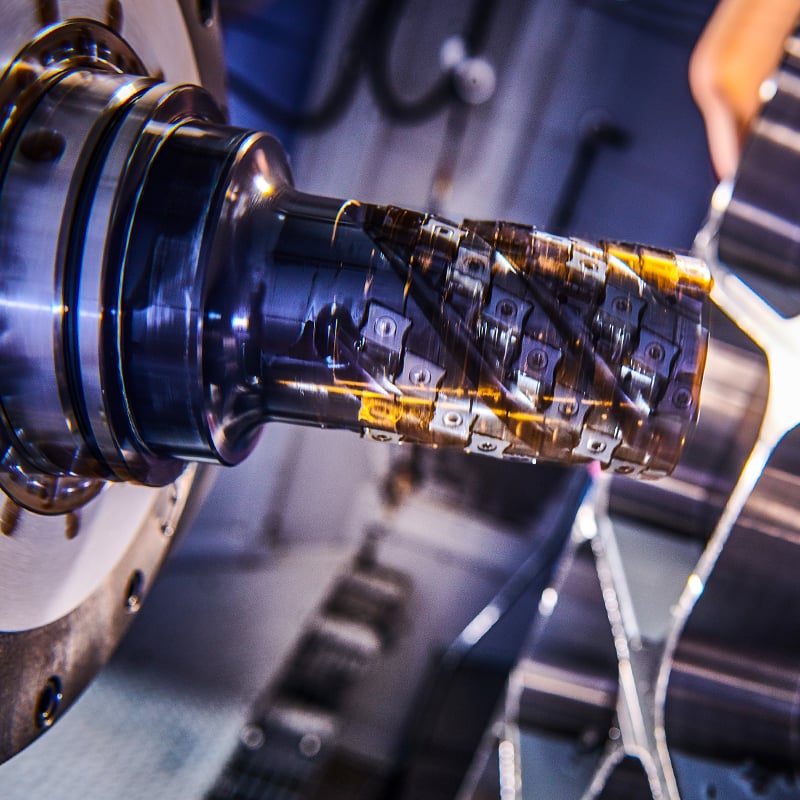 Milling Machines
Makino machine platforms can be customized in a wide variety of sizes and spindle characteristics. Three, four, five or six axes with work zones and strokes capable of handling most engine parts offers the ability to match the platform to the parts being machined based on sizes, feature geometries, and materials. High-performance motion control combined with high-performance axis characteristics creates very accurate, multi-axis motion while contouring, moving feature to feature or doing both. This ability is particularly beneficial for contouring part surfaces. Spindle speeds and torques may be chosen and optimized for the specific materials involved. Nearly all Makino machines can be incorporated into automated systems.