There are three levels of connectivity with MHmax that are tailored to the needs of each customer. Makino values privacy and support customers in protecting their data with high security protocols. With this in mind, MHmax is able to push out alerts and provide dashboard viewing based on the customer's selected connectivity.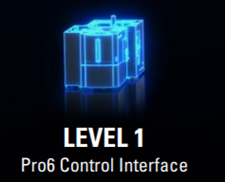 Level 1 connectivity provides access and reporting of the data which is viewable at the machine control next to the operator door of the machine. This is available on Pro6 control machines manufactured in recent years. This connectivity level limits data access and the output of MHmax to the machine-level only. It provides easy-to-understand and information-rich displays for the operator and maintenance staff.
Level 2 connectivity
is available for all Pro6 control machines and many of the legacy Pro5 control machines. For Pro6 machines, in addition to the benefits of Level 1 access, the company's private network is used to allow authorized employees to view the dashboards and receive alerts via email.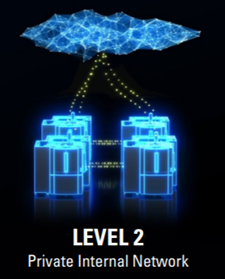 With Pro5 machines, access to the dashboards and alerts is only viewable through the company's private network.

The ability to see all machines in a summary view allows maintenance and engineering staff to stay on top of operations from anywhere they have access to the company's network. This graphical summary makes it possible to instantly see the health of machines using red/yellow/green status indicators. This display is fully customizable and can group machines by type, location, or be customized as desired. From this view, the preventative maintenance schedule and status of each machine can be seen—making it easy for maintenance staff to be proactive.

Additionally, MHmax provides direct access to the MyMakino portal. Through this portal, there is a digital dashboard full of personalized options including: machine service history, manuals/machine specifications, training and information, preventative maintenance information, and a link to the Makino online parts store.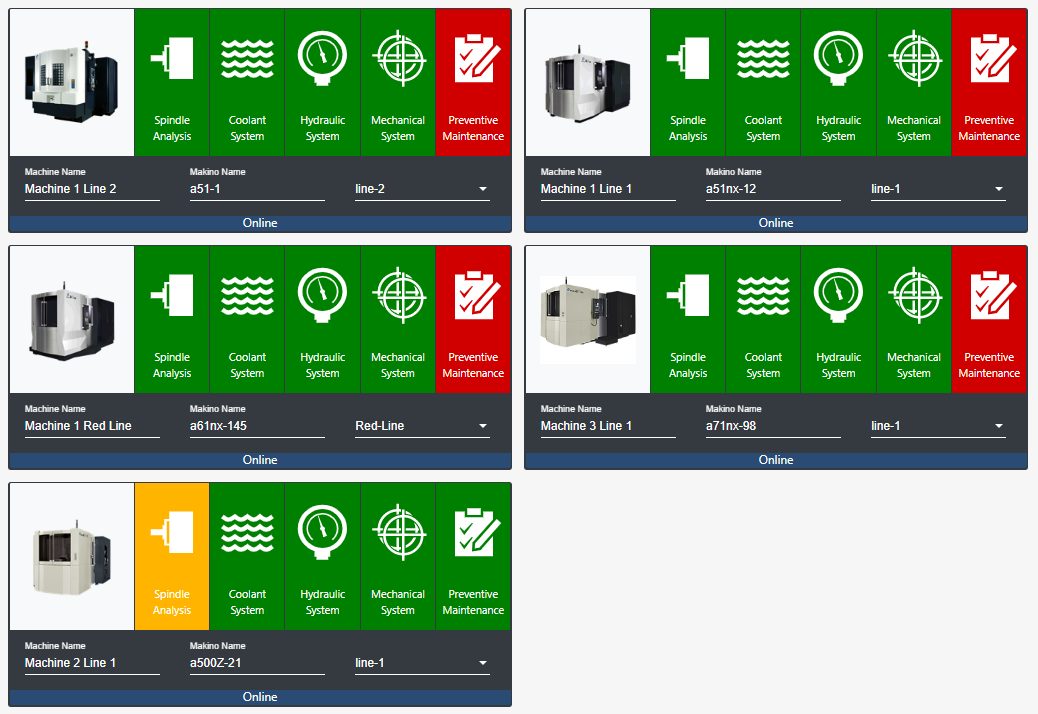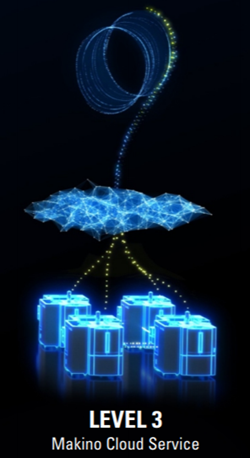 Level 3 connectivity adds the ability to connect to Makino's Technical Support Team via the cloud— with the features of Level 1 and Leve 2 connectivity. This level does not share any critical data with the Makino Tech Support Team and only provides information such as machine model, serial number, and the specific alert.

Makino is then able to proactively reach out and determine what help is needed. For example, when a preventative maintenance item is due and alert is sent to Makino's Service team, they will communicate to determine if Makino's services are needed.

Level 3 connectivity also allows access to the dashboards through a mobile device.