Get this Aerospace Whitepaper to Sharpen Your Competitive Edge
In Aerospace manufacturing—where behemoth machines produce monolithic structural parts—change comes slowly. In fact, over the last 80 years, Aerospace manufacturing has been comfortably tethered to gantry-style vertical mills for large part production.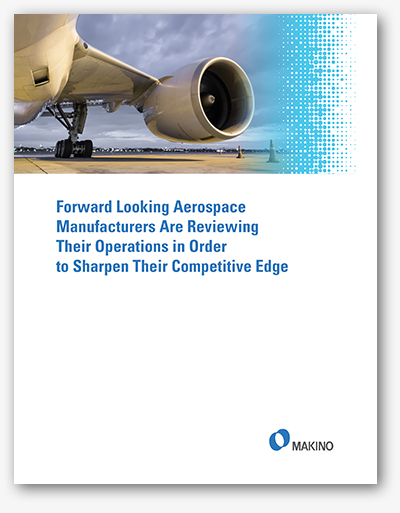 However, there is a major paradigm shift that's underway. As a result, manufacturers wishing to remain a viable competitor in this cutthroat market are now scrutinizing their operations and sharpening their competitive edge with new technology and fresh ideas.

These manufacturers are on the forefront of a massive revolution in Aerospace production. They're reevaluating their standard operation processes and implementing innovative technology to address productivity challenges that have been stifling profitability. In doing so, they are significantly reducing set-up times, increasing accuracy, and improving throughput capabilities compared to the older machine counterparts. The secret of success is knowing when change is needed and putting the wheels in motion.

This whitepaper addresses the challenges plaguing Aerospace manufacturers and unveils the modern solutions that your competition is implementing to maximize productivity, avoid costly delays, and address customer demands for shorter lead times and reduced part costs. Download this eye-opening whitepaper (see form to the right) and position yourself not only to compete with, but outpace the competition.