Today's die mold machining technology has drastically evolved over the last eighty years.

In order to fully appreciate the technological advancements available today, you must first understand how CNC and die mold manufacturing came about, how the technology evolved and why.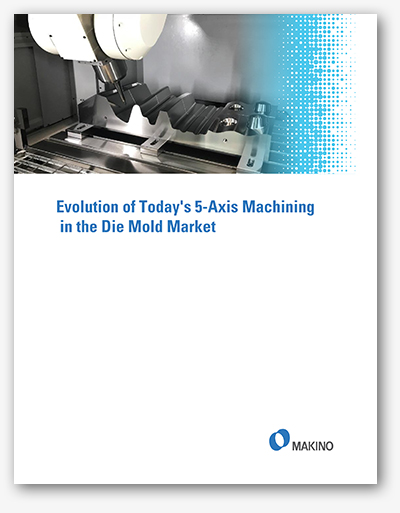 These newfound technologies can reduce the preparation phase by providing a decrease in the time it takes for programming. It can also lessen the number of steps and programs and create a reduction in toolpaths.

In addition to this time-reduction benefit, 5-Axis machining can also minimize the need for blending, matching, and stitching surfaces. Die mold companies that utilize 5-Axis are also able to employ barrel-shaped tools which can minimize the overall number of tools being used and the set-up/handlings involved.

One of the major benefits of 5-Axis technology with die mold manufacturing is the improved access to part geometry with die mold components. This can result in a more uniform and higher quality surface finish which can provide:
• Lower tool costs
• Longer die mold tool life
• Fewer tools required for the project

Download this whitepaper (complete form to the right) to discover how these enhancements can create opportunities to better utilize die mold cutting tools and 5-Axis mills and improve your profitability.