Medical High-Performance Machining Center ROI Whitepaper
To be competitive today, medical parts manufacturers must leverage the most advanced technology while keeping a pulse on maximizing long-term reliability, accuracy, and ROI.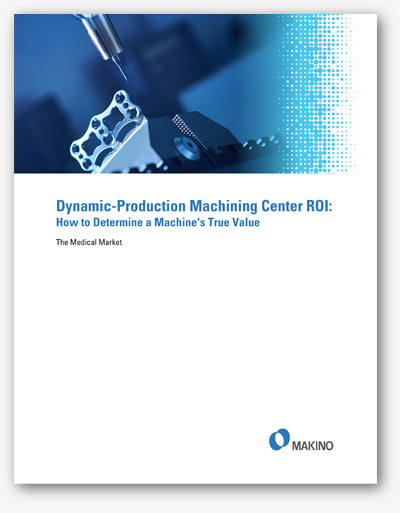 With many low-cost solutions available, it's important to calculate a machine's true ROI before making a purchase.

While low-cost solutions are appealing because of the price, investing in high-performance machining centers can ultimately facilitate a better, more profitable solution for your business. Oftentimes an ROI analysis only focuses on equipment price; however, there are a number of features you should examine in depth in order to determine a machine's true value. Some factors include:
Life cycle cost

Acquisition costs—leasing vs buying
How operating costs affect productivity
Short-term vs long-term maintenance costs
Decommission costs

Hidden costs of ownership
Features of dynamic-production machines
How automation can improve ROI
Various types of leases and how they impact ROI

Download this whitepaper to discover how these and other factors such as 5-Axis machining capabilities will streamline operations and help you analyze a machine's true ROI.