The Fourth Industrial Revolution is here. Manufacturers are working hard to be a part of it and not get left behind. In the early 1700s the First Industrial Revolution used water and steam power to mechanize factories. Over the next 200 years, a transition into the Second Industrial Revolution occurred with electricity powering mass production and assembly.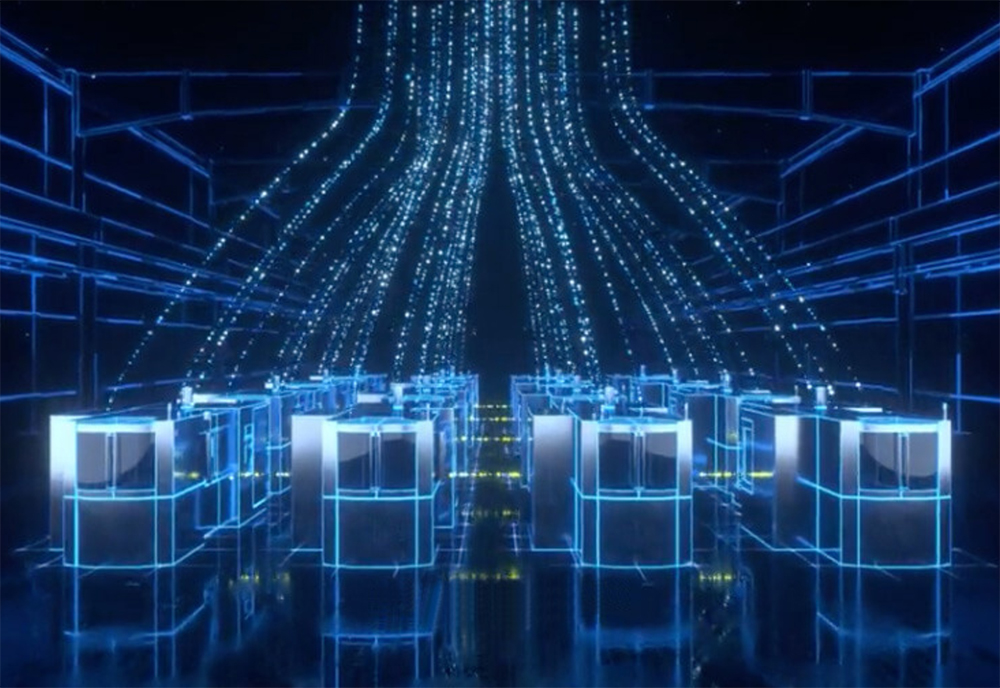 After WWII, the Third Industrial Revolution saw electronics and computer power automating production. Now, we are amid the Fourth Industrial Revolution with the digital transformation of manufacturing technologies.
In this era, IoT architecture connects machines by transferring data over networks; making it possible to benefit from machine learning, artificial intelligence, and the creation of vital information through the analysis of big data. Simply stated, computers are connected to each other with the ability to communicate and make decisions without human intervention.
Industry 4.0 is the name many people use to recognize and identify the Fourth Industrial Revolution. The full benefit of connecting machines goes beyond a production cell. When all the machines and systems in a factory are communicating, it is referred to as a Smart Factory or an Intelligent Factory.

This gives a manufacturing plant the ability to optimize output through real-time monitoring of all the variables that impact the day-to-day operations and autonomous decision making based on the data. The ultimate vision for Industry 4.0 is for the entire supply chain to be connected; from the supply of the raw materials, to production, then delivery to the customer, and finally customer feedback.
Manufacturers hear about Industry 4.0, but don't know where to get started and how to connect their machine tools. To make it more confusing, machine builders have their own software package and it's not clear how to get these machines talking to each other. To overcome the hurdle created by different software and nomenclature from various machine builders, two standards are used. These standards define data tags, establish the protocol for how data is extracted from machines, and determine how the data is interpreted. They address the differences in how data is reported from various machine tool builders.

The MTConnect Institute developed the MTConnect standard with input from hundreds of companies in various manufacturing industries, software developers, and system integrators. It provides a normalized and pre-defined vocabulary of terms that manufacturers use when translating native registers and data tags.

The OPC Foundation developed OPC UA as an open standard that specifies information exchange for industrial communication. This specification defines the interface between Clients and Servers, as well as Servers and Servers, including access to real-time data, monitoring of alarms and events, access to historical data and other applications.
Considering these standards, Makino has developed machine interfaces to allow easy connectivity to the factory control system. This interface makes it possible for both Makino machines and machines from other builders to talk in the same language. It also allows the customer to see all machines in their shop on one interface.
To accomplish this feat, Makino developed an "Adapter," which is software that extracts data from the machine and outputs it to an XML stream using the MTConnect and OPC UA standards. The XML output is the standard markup language that encodes the document in a format that is both human-readable and machine-readable. Makino has also developed an "Agent," which is software that reads the XML output from the Adapter and stores the data in a live stream. The Agent can connect to many Adapters from different machines. This data can then be transferred into a 3rd party machine-monitoring software that will provide a user interface, making it easy to see and understand the information.
Makino machines with a Pro6 control already have the Adapter built into the machine. All that is required to enable this function is to turn on the parameter.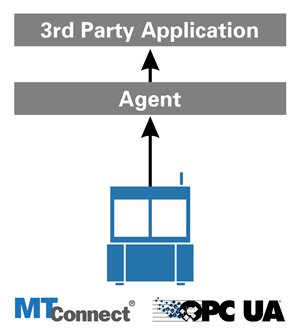 The Agent software, along with the 3rd party machine-monitoring software, can be on a PC on the customer's shop network that's connected to the machines. When planning the network architecture, it is important to coordinate with the I.T. department to avoid network conflicts.
On Makino milling machines with older controls, the Adapter and Agent software are required to run on a PC.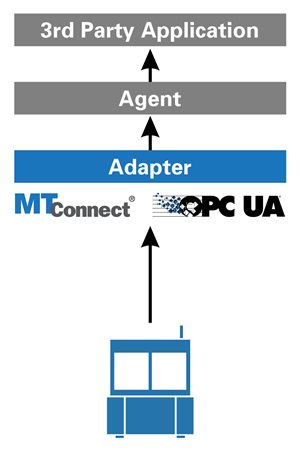 This can be a DIN rail mounted PC within the machine tool electrical cabinet or another PC on the customer's shop network. In addition, an ethernet connection is required on the machine tool which is common on modern machines. On legacy Makino machines manufactured around the year 2000 or earlier, the availability of an ethernet port should be researched based on the machine serial number.
Makino EDM machines with the MGH or Hyper-i control can also benefit from the Adapter and Agent software for setting up machine monitoring. It is important to note the Hyper-i control requires the HyperConnect option to be installed on the machine.
Without a 3rd party application for machine monitoring, the Adapter and Agent do not make it possible to display and view the information. They enable it. There are several machine monitoring software solutions on the market and all of them will work with the Adapter and Agent arrangement previously described. If a shop already has one of these machine monitoring software packages, it's no problem to connect a Makino machine and add it into the network.
Makino's machine monitoring solution,
MPmax™
has analysis tools and capabilities that no other software has, including spindle load, speed and vibration monitoring. With real-time status reports, it's a central hub for monitoring—and optimizing—critical processes across a variety of machines.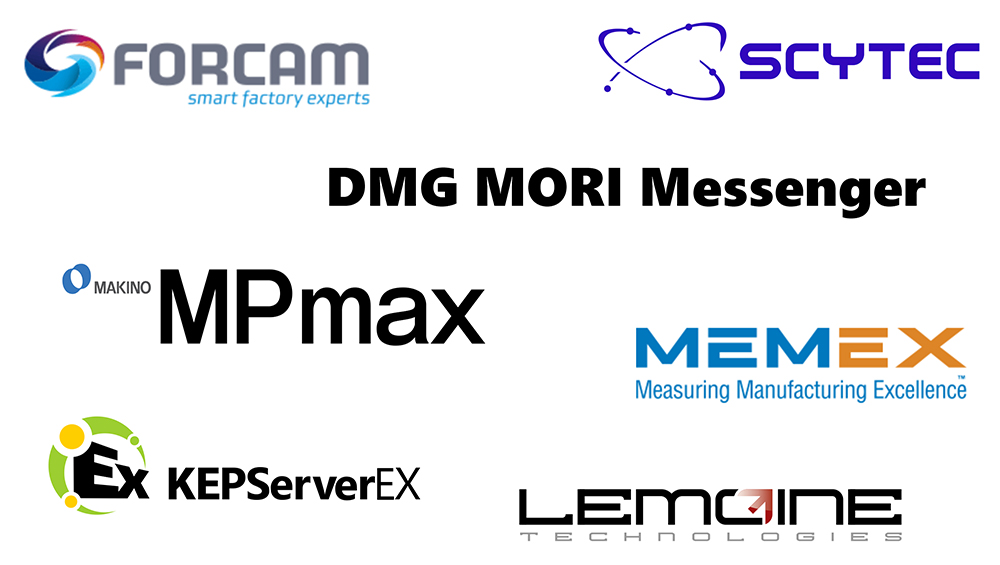 MPmax™ tracks a variety of key machine performance benchmarks:
• Status monitoring
• Utilization monitoring
• Alarm analysis
• Spindle and axis monitoring
• Tool data management
• Probe data analysis
• Camera monitoring (option)
• Power-consumption monitoring (option)
Taking full advantage of the benefits of Industry 4.0 is possible by utilizing IoT enabled machines connected to the shop network. Makino machines are easy to integrate into an Intelligent factory that employs machine monitoring, enables machine learning, and facilitates autonomous decision making. Makino has invested in delivering the software tools needed to help make this a reality. Learn more about
Makino's factory automation software tools.