The impact of COVID was widespread and felt across a l l facets of manufacturing. Many companies had to significantly reduce staff due to either quarantine efforts or a decline in work flow. Focusing on the safety of staff by limiting the number of employees in the office and on the shop floor, many companies struggled to keep their operations running with a skeleton crew.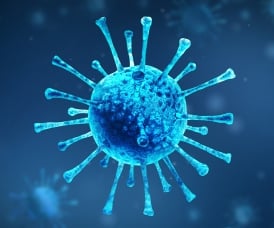 Companies were also impacted by a weakened supply chain and reduced or uncertain consumer demand as businesses across the globe shut their doors due to COVID quarantine mandates. This not only sparked supply shortages across practically all sectors, but also wreaked financial havoc on consumer goods demand and the economy in general.
If there's one thing that manufacturers have learned from the COVID pandemic, it's that they have an even greater need for digital technology. For companies that did not have IoT or remote access technology in place, COVID served as a huge wake-up call. It amplified their need to make a digital transformation happen sooner than later. While a complete adaption of Industry 4.0 is still a ways off, once it's fully implemented, it can provide manufacturers visibility into supply chains, allowing them to respond proactively to potential shortages.
Let's keep in mind that COVID isn't the only reason for manufacturers to leverage and improve their digital technology capabilities. Having the technology in place in preparation for similar future events or natural disasters could be the differentiator between surviving or closing doors permanently.
This level of preparedness includes employing technologies that:
Enable employees to work remotely
Allow for automation of systems
Provide real-time data-driven analytics
Improve machine connectivity
Support remote diagnostics and technical support
Manufacturers that put these capabilities in place will experience less of a detrimental impact to their business opposed to those who are left without the technology needed to work remotely or function with minimal staff.
Makino has numerous digital technology solutions that can help companies organize a game plan to manage COVID and other future events which may limit operational function or access.
MPmax (Makino Productivity Maximizer)
This software gives manufacturers real-time machine process control and data management. MPmax can connect multiple machines on a single network to a centralized computer. It detects underperformance or recurring process errors and delivers notifications by email. Its remote monitoring capabilities let operators stay up to date with each machine—even when they are away from the shop floor.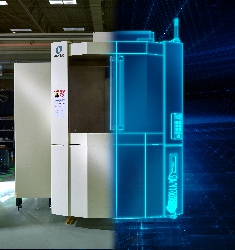 MHmax (Makino Health Maximizer)
This predictive technology is specifically designed to reduce unplanned downtime. Its proprietary machine-learning software monitors key areas which are crucial to the health of the machine. All data is received in real time in one consolidated report, so staff has a clear definition of what issues to trouble shoot. MHmax's unique IoT self- learning capability analyzes thousands of data points and sends an email or text on the developing performance trends. This remote monitoring capability is essential when you just can't be in the office or in front of the machine.
MMC2 (Makino Machining Complex)
MMC2 automation systems provide unattended machining in high-mix/low-volume manufacturing environments. This type of automation minimizes setups and allows for quick response to changing customer demands.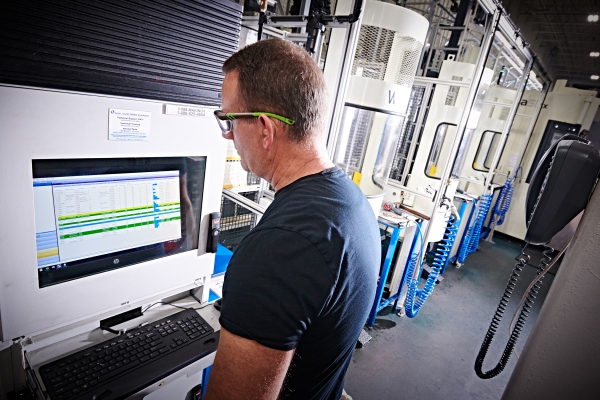 MAS-A5 (Makino Advanced System)
MAS-A5 cell control system provides flexible production management that allows manufacturers to get more production with less manpower. This state-of-the-art system monitors and schedules production resources within an MMC cell or on standalone machines, providing an innovative solution to minimize the impact of a decreased workforce. Combining MAS-A5's ability to optimize production orders with MMC2 fixture automation capabilities can help manufacturers react to uncertain or rapid changes in consumer demand and orders.
Automation Services and Robotics
Automation Services and Robotics Taking a highly repeatable production process and automating it can allow manufacturers to be more competitive, and ready for whatever scenario happens in the future. Adding automation and robotics allows companies to increase throughput with reduced labor and costs. Having the ability to keep production moving when your staff is limited due to quarantine or sickness is essential for thriving under difficult conditions.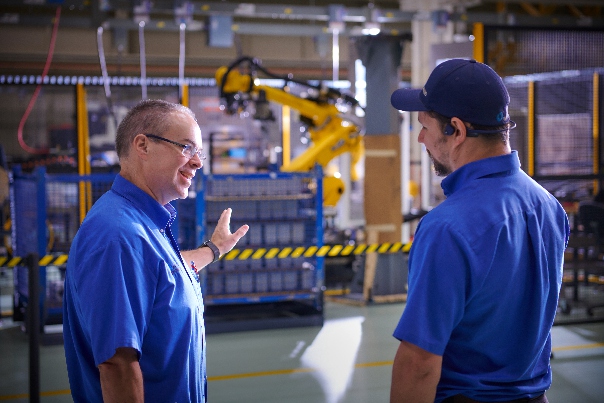 ProVis
ProVis technology connects Makino tech support directly to a company's machine—allowing them to see a live view of the machine control. This remote tech support gives the manufacturer immediate, round-the-clock problem-solving assistance that only a live, on-site technician would have the ability to do otherwise. If you're not at the shop, ProVis gives you the option of connecting your laptop directly to the machine to collaborate with tech support—so you're always in-the-know of what is happening.
Manufacturers who put these necessary digital technologies in place, will not only be more competitive today, but they will be prepared for any business-interrupting events like COVID in the future.