Losing the Headache by Using the Right Approach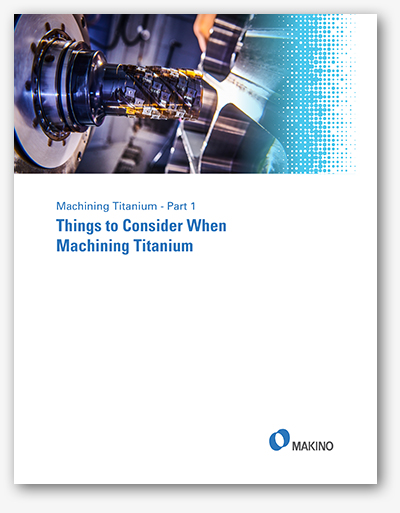 If you've ever machined titanium, you're likely all too familiar with the massive headaches it can cause. While it's a preferred material of designers, Ti 6Al-4V presents unique and formidable challenges to anyone on the spindle side of production.

In Part One of this informative 3-part white paper series, we'll discuss the most common challenges of machining Ti 6Al-4V and reveal machining solutions that can either greatly reduce or totally eliminate the frequent difficulties you'll encounter.

We'll cover both the design and machining characteristics of Ti 6Al-4V, the recurrent issues related to their features, and we'll present a multi-faceted approach that can allow you to machine titanium more profitably. You'll gain an understanding of the best way to utilize coolant and eliminate chip recutting as well as learn how to reduce the cutting (surface) speed while machining titanium.

Download this revealing whitepaper now to solve the headache-inducing issues that machining titanium can evoke.