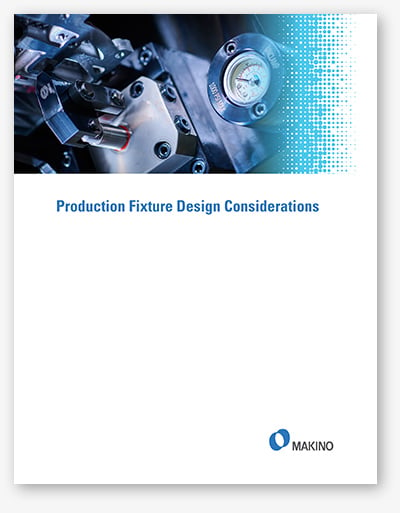 In a high volume or automated production environment, poor fixture design can cause numerous disruptions and interfere with operations. Not only are these delays frustrating and create unnecessary headaches, they can quickly deplete profits. That's why it's essential to incorporate a well-thought-out fixture design into your process.
While manual operation of a fixture is possible for lower volume production, high volume production requires an automated hydraulic actuated system for efficient production flow. Makino has developed a Fixture Hydraulic Unit (FHU) that enables flexibility and productivity by reducing maintenance costs and improving part quality.
This whitepaper details how an FHU can streamline the automation process. It also provides an actionable list of detailed fixture design considerations such as fixture wash, chip shedding, and air seat detect, that can be optimized for both new or existing production processes.