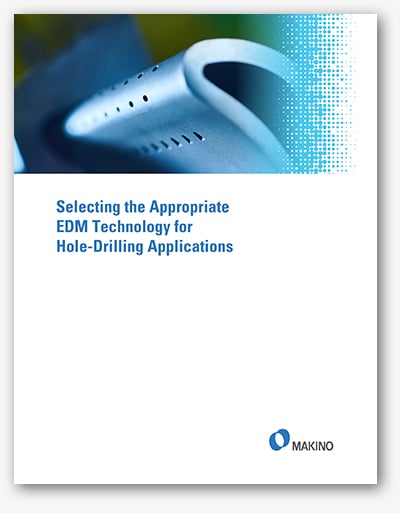 Compared to lasers, mechanical drilling and other standard hole-production technologies, EDM technology has evolved to become the fastest, most economical—and sometimes only—way to cut electrically conductive, often hardened and exotic materials such as D2 and A2 Tool Steel, Stainless, Inconel, Hastelloy, Titanium and Nickel Alloys.
As always, the right tool is needed for the job. Selecting the right EDM technology for hole-drilling applications is key to maximizing productivity and achieving the best quality and accuracy.
This white paper equips manufacturers with the knowledge to correctly determine needs and choose the machine most suitable for the work. It takes a close look at how machine choice should be shaped by:
Market Demands
In the medical market, implants, surgical tooling and other applications are increasingly designed with very small hole diameters and extremely tight tolerances. Hole quality and consistency are crucial, and precision is valued over speed.
Meanwhile, in aerospace manufacturing , blade and vane turbine engine components require high volumes of film cooling holes and diffuser hole features, all while tightly managing metallurgical quality and minimizing the heat-affected zone and recast. Thus, new EDM hole-drilling technologies emphasize speed over precision.
Oil vs Water
Should you use an oil or water dielectric in an EDM hole drilling machine? The short answer: for higher accuracy and best surface quality holes, oil is the dielectric of choice. For the fastest possible machining speed, deionized water is preferred.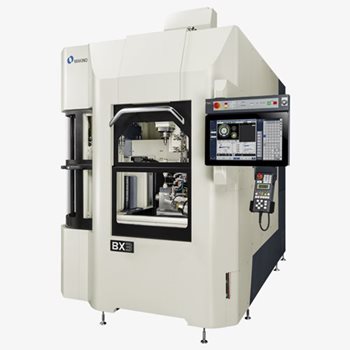 Process Engineering
The build of an EDM machine can certainly impact performance. When choosing the right one for hole drilling, there are several factors to consider:
Ability for fine-hole drilling and sinker EDM operation on a single machine
Machining speed
Accuracy
Metallurgical quality
Tool change capability
Hole size ranges
Automation
Every industry that uses EDM hole drilling needs to consider machine automation. It can take many forms, from simple (guide and tool changers) to complex (integrating a robot to change workpieces or electrode pallets). Whatever your EDM precision hole drilling needs, this white paper can help you evaluate your options and make the right choice.
>> Download the White Paper >>