Download the U6 H.E.A.T. Extreme whitepaper to learn more
The technology behind Wire EDM machining has continually improved the reliability and efficiency of the EDM process. As a result, the latest generation of Wire EDM machines are exceptionally better than their predecessors.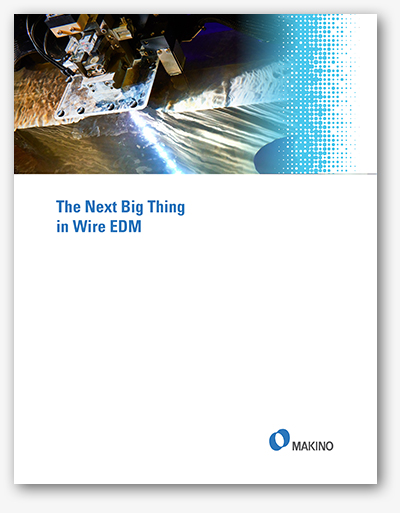 However, improvements made in the last decade were focused only on simplifying the control interface, increasing automatic wire threading capabilities, reducing wire consumption and lessening maintenance requirements.
What hadn't significantly changed were the Wire EDM machining speeds… until now!
Makino created
U6 H.E.A.T. Extreme
—a Wire EDM machine that's pushing machining speeds to levels previously not thought possible. In fact, it's currently the fastest Wire EDM machine in the industry.
The U6 H.E.A.T. Extreme is revolutionary because it:
Reaches record cutting speeds by utilizing bedra's
H.E.A.T. Extreme .016" diameter wire
Cuts at 2 to 3 times the speed of a .010" diameter brass wire, while maintaining low wire consumption
Produces more parts in the same amount of time, while keeping operating and consumables costs low
Generates additional revenue by increasing productivity and billable shop hours
Can be changed in minutes to a standard configuration running .004" to .012" diameter wires
No other Wire EDM machine in the market place offers this kind of performance or efficiency.